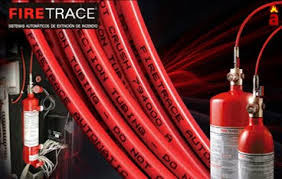 Alert Fire can offer:
Large Engineered Fixed Fire Suppression Systems covering I.T Rooms, Computer Rooms, Switch rooms etc, using suppression gases such as:
Inert Gases: – Argonite, Nitrogen, Carbon Dioxide, IG541 (Inergen alternative).
Clean Agent Gases:– FM200, FE-13, Novec1320.
"Firetrace" detection tubing – for the protection of simple electrical cabinets.